This Holiday Season - Be Extraordinary!
Cathy's Half Price Books has something special for everyone on your list including HUGE selection of NEW and USED bestsellers, long with our usual astounding array of new and gently used CD's and movies, kid's books, young adult titles and more. Our rare and out-of-print books make great gifts for the bibliophile on your list, just ask one of our friendly bookstore associates for help. And if you're looking for something special for someone special in your life, our Gift Certificates can't be beat! Don't let a computer tell you what to read; come discover something new for the holidays this week @ Cathy's!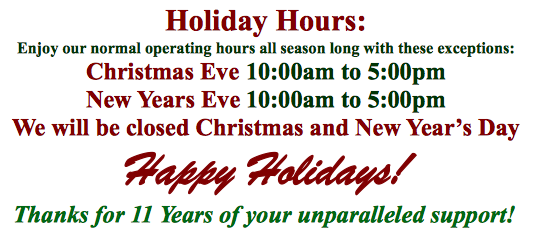 Cathy's Half Price Books, Inc.
Manoa Shopping Center #7, 1305 West Chester Pk. (Rt. 3) Havertown, PA 19083
Phone: 610-924-0988, Fax 610-924-0993, email: cs@cathysbooks.com
Copyright © Cathy's Half Price Books, Inc. - All rights reserved.